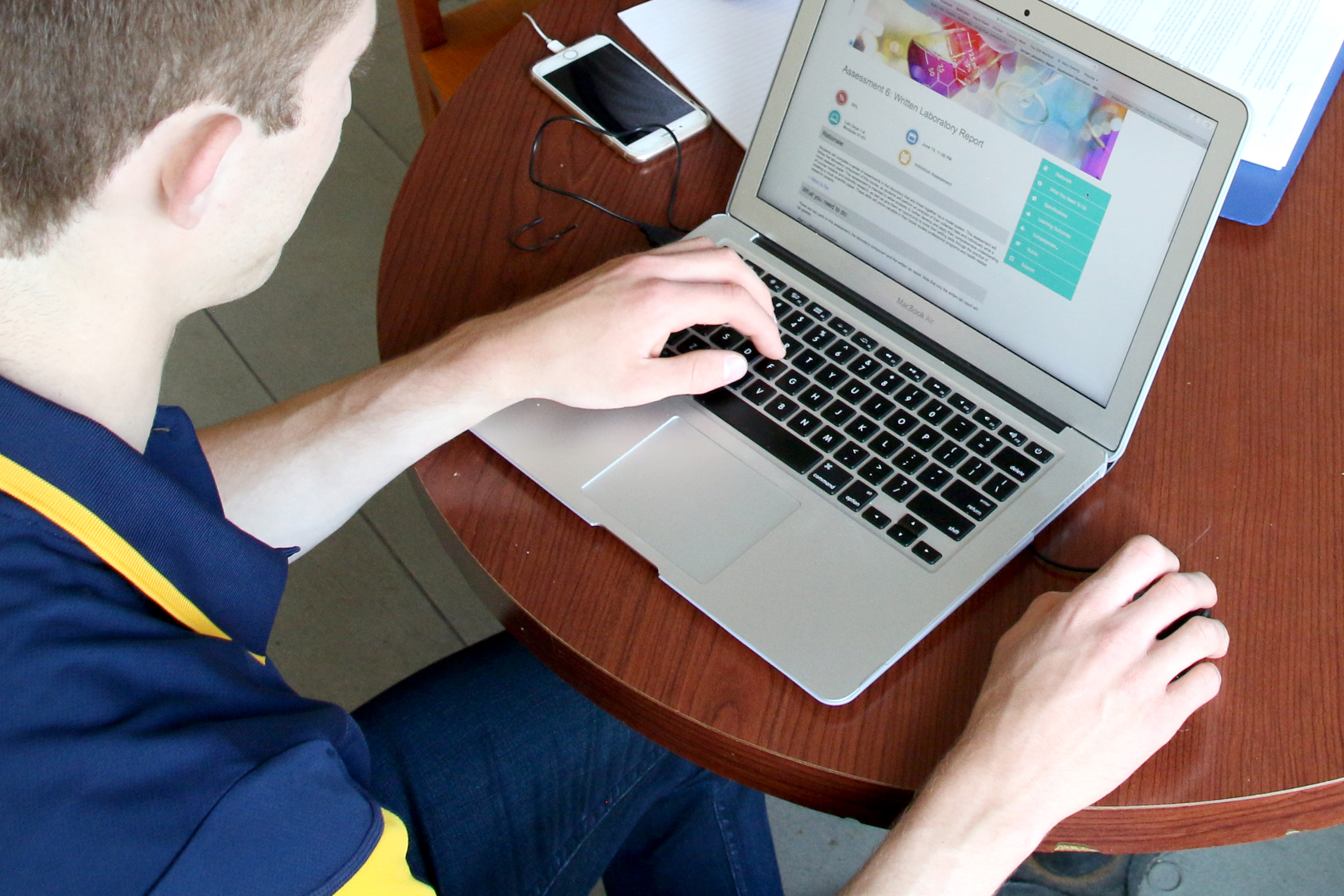 Welcome to the Bachelor of Health Sciences community.
Congratulations on accepting your offer of admission to the online Bachelor of Health Sciences! We look forward to welcoming you to our vibrant online community! 
On this page, you'll find important information about course registration, orientation, as well as other resources to help you prepare for the transition to the BHSc program.
Be sure to access your official Queen's University email through Microsoft Office 365/Outlook. Communications from our office will be sent there! Information on getting this set up can be found here: https://www.queensu.ca/its/getting-started/students
The online login is here: https://outlook.office365.com/ and can also be found in the "Search and Sign In" button on the Queen's website.
To orient you at the beginning of your studies as an online student with the Bachelor of Health Sciences program, you will be enrolled in a "Welcome to Health Sciences" course in onQ. To access this course:
Visit the Queen's University Website
Click the "Search and Sign In" button on the top-right of the page.
Select "onQ"
Use your NetID and password to login.
From the onQ homepage, click on "Select a course…" from the top banner menu then select
"Welcome to Health Sciences" from the drop-down.
Student cards: All online students receive an email to their official Queen's email account letting them know there is a request in their 'To Do' list in SOLUS to submit their photo for student card production. It is highly recommended you request a student card, as they can act as your photo ID for proctored exams. Please visit the BHSc Student Handbooks page in the "Welcome to Health Sciences" onQ course (see above for instructions to access) or Queen's University Registrar Website for more information.
Course registration for the Fall and Winter terms begins in July. You will be assigned an enrolment appointment date and time in SOLUS, which will be first day that you can start to register in courses. You will have the opportunity to adjust your schedule later in the month, and then again during open enrolment, which begins August 15th.
You will not be automatically enrolled in your courses, so you will need to be sure to register the courses that you want to take. All of the core courses are offered in both fully online and Blended (in-person, labelled as BLN in SOLUS) formats, so be sure to select the online offering when registering. The first-year core courses are: 
PHGY 170 Human Cell Physiology

PHAR 100 Introductory Pharmacology

GLPH 171 Social and Physical Determinants of Health and Disease

ANAT 100 Anatomy of the Human Body

HSCI 190 Introduction to Statistics for the Health Sciences

IDIS 173 History and Philosophy of Health and Healthcare
You will also need to choose and enrol in 6.0 units of option courses and 6.0 units of electives during your enrolment appointment. Option courses must be chosen from the Year 1 option course list. Electives can be any course at Queen's.
Prior to course enrolment, you'll need to select your courses. To do this, we encourage you to visit the Bachelor of Health Sciences (BHSc) and Arts and Science Online websites. If you have questions about choosing your courses, you can connect with our Academic Advisors by emailing bhscadvisor@queensu.ca
If you are starting as an interest student with the goal of progressing into the degree plan, you will need to take three specified courses with us within your first two terms. You will be limited to taking 2 courses (totaling 6 units) per term. These courses are: 
PHGY 170
one of ANAT 100 or PHAR 100
one of GLPH 171 or IDIS 173
If you achieve a cumulative GPA of 3.0 (minimum 2.3 in any one course), you are eligible to progress into the full-time degree program. 
Repeat courses cannot be used for the accelerated progression route, but can be used in the alternate progression route.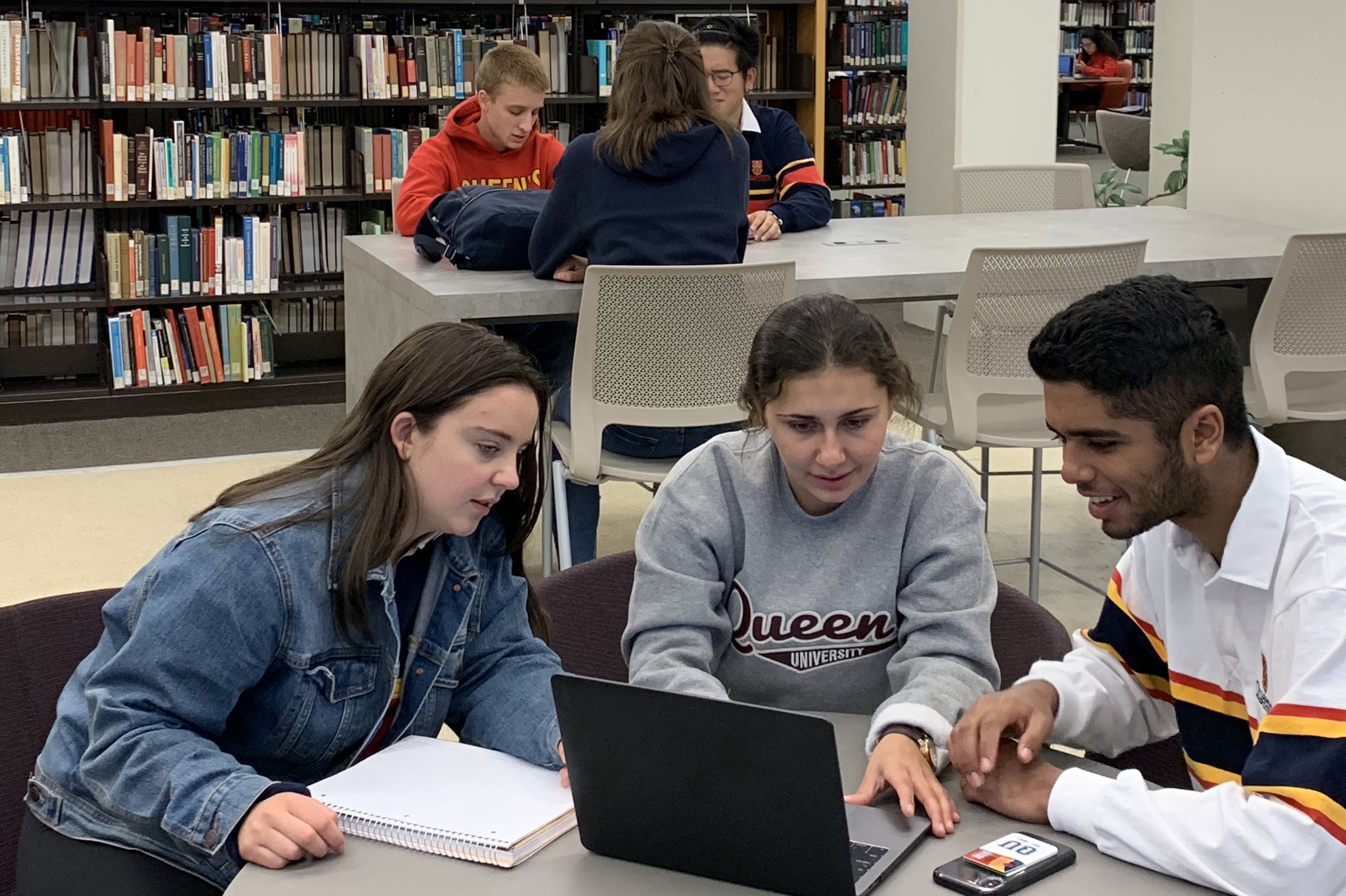 There are opportunities for you to get involved in the Bachelor of Health Sciences community, as well as the broader Queen's community, even as a fully online student. Online BHSc students can connect with the Health Sciences' Society (HSS) Online Commissioner by emailing onlinerep@hss.queensu.ca .