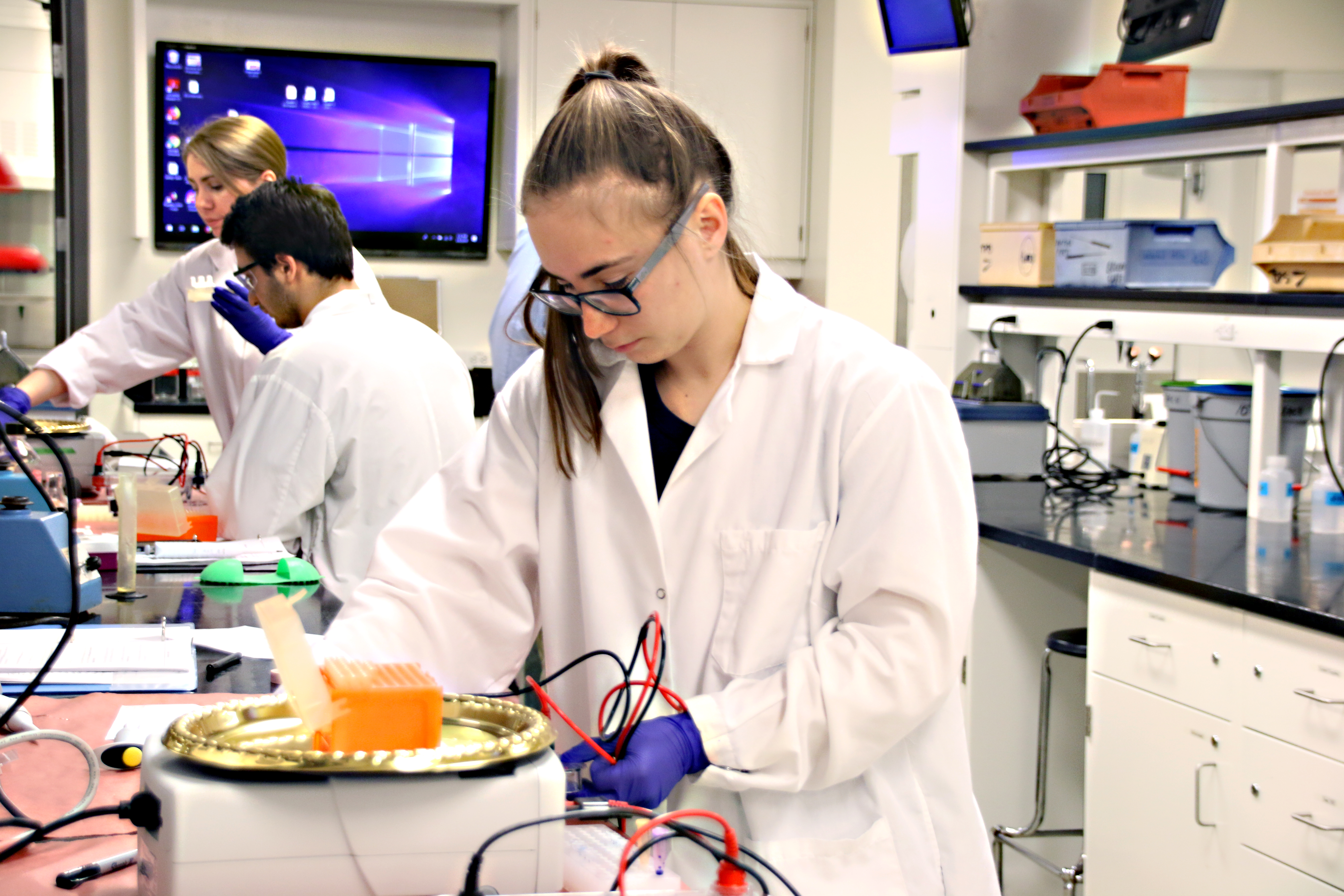 The BHSc Program was designed so that our students feel prepared for the workforce in a health-related field. In order to ensure this, we balance the biomedical and social science aspects of human health, and focus on application of this content and development of practical competencies, or skills. In both the on-campus and online programs, courses are designed to make sure our students are thinking about the material being presented in online modules and extending it to real-life scenarios either through in-person classroom sessions or online discussions and assessments.
The Bachelor of Health Sciences degree has been purposely built to align with the educational frameworks of professional schools.
It has been specifically designed to develop these skills in students by ensuring that all assessments in the core courses match to these skills, or 'competencies'. Students in the program will learn the content that matters and learn how to apply it through each of these competencies.
Upon graduation, students will have evidence to demonstrate in a job or professional school interview how they have achieved each of these competencies throughout the degree.
This could represent a significant competitive advantage over other applicants, especially in the application process for healthcare professional schools. Instead of being expected to achieve competence in these roles upon graduation from a professional program, our graduates can demonstrate their competence upon entering the program.
The following seven competencies, derived from the CanMEDS framework, have been interwoven throughout this program:
This program aims to address a variety of themes that encompass the health sciences. Upon completing this program, students will have an understanding of:
Take a moment to explore a demo section of our interactive and engaging course modules! Students will work through content at their own pace, with opportunities for self-assessment and self-reflection of content learned throughout the modules.
Core courses for the Bachelor of Health Sciences program are structured to enhance the student learning experience. Students will not only learn content curated by Queen's esteemed faculty but will also extend and apply that learned knowledge in small group learning sessions mediated by course faculty and knowledgeable teaching assistants. This format will replace traditional lecture-style and allow students to interact closely with the content as well as the expertise of upper year students, graduate students, and faculty members right from the beginning of the program. This format promotes the development and mastery of program competencies, allowing students to hone these skills throughout their degree.
Course content 
Course content will be primarily delivered in the form of engaging online modules, allowing students to work through the content at their own pace, spending more or less time on concepts as they wish. Interactive learning activities and self-assessment quizzes are built into each module to ensure that students understand how they are learning as they progress through the module. This will give students more autonomy, opportunity, and flexibility to study in the way they learn best.
Extension of course content
Important and/or difficult concepts will be reinforced in small group learning sessions with real-world examples, clinical case-studies, problem-based learning, and engaging discussion.
Course assessments
Quizzes, presentations, posters, case studies, and similar assignments will be assessed in the classroom setting. Students will begin giving small, low stakes presentations from first year, with an emphasis on developing the skill of communicating health information. In upper years, students will feel confident leading group discussions that synthesize their own information and experiences, ensuring success in their future education and/or professions.